Uniting NYS is a collaboration of active groups and individuals fighting to protect our freedoms….health, speech, religion, assembly and more, through legislative, social and legal action. Our mission is to unify and organize our great State's silent majority and implement strategic actions to take back New York. Be a part of the movement to return the power to WE THE PEOPLE.
Actions you can do NOW to make a difference. Click on a box to get started!
We are having a fundraiser event! Join us IN-PERSON or join us via ZOOM Date:  Saturday, OCTOBER 29, 2022 Time:  1:00 to 4:00 p.
Read More »
Stay informed with local updates, wins and more.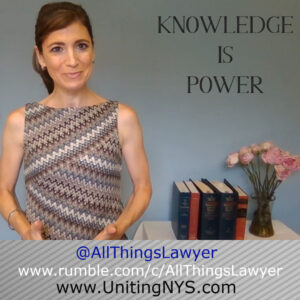 How important is it that we, as citizens, comprehend what a constitutional government is, since it is what governs our country and people? Bobbie Anne
Read More »
How a Lone Lawyer Stopped Forced Quarantine Camps in New York—for Now                   The Nation Speaks                                                     Attorney Bobbie Anne Cox Cindy Drukier If you think
Read More »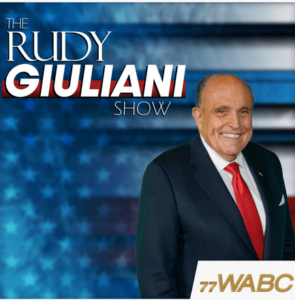 America's Mayor interviewed our attorney about our historic win over our tyrannical Governor, Kathy Hochul, and her illegal quarantine camp regulation, and the fact that
Read More »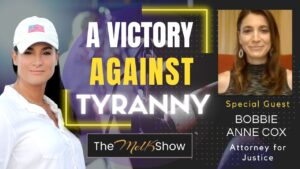 The fabulous Mel K heard that we WON our quarantine camp lawsuit.  She is a fellow New Yorker, and she was so excited, so she
Read More »
Sign up for our Newsletter
More than ever, New Yorkers need to stay connected, informed and inspired. Sign up for our newsletter and become a part of the movement to take back New York.