Oral Arguments for our
Quarantine Lawsuit Appeal
Wednesday, September 13, 2023 at 10:00 AM
Supreme Court of the State of New York
Appellate Division
Fourth Judicial Department
50 East Avenue, Suite 200
Rochester, NY 14604
Save the date and plan to attend! Spread the word!
Please support us and help us peacefully pack the courtroom.
Live Stream Options:
If you live too far away from Rochester and would like to watch it online, we have two live stream options.
Click on one of the two links (titles) below on
Wednesday, September 13th at 10:00 am:
Supreme Court Appellate Division
Also, don't miss the Mix & Mingle fundraiser for Attorney Cox
hosted by Shannon Joy
on
September 12th at 5:00 pm at
Pane Vino on The River
175 N Water Street, Rochester, NY
Scroll to the bottom of the page for the event flyer for more details.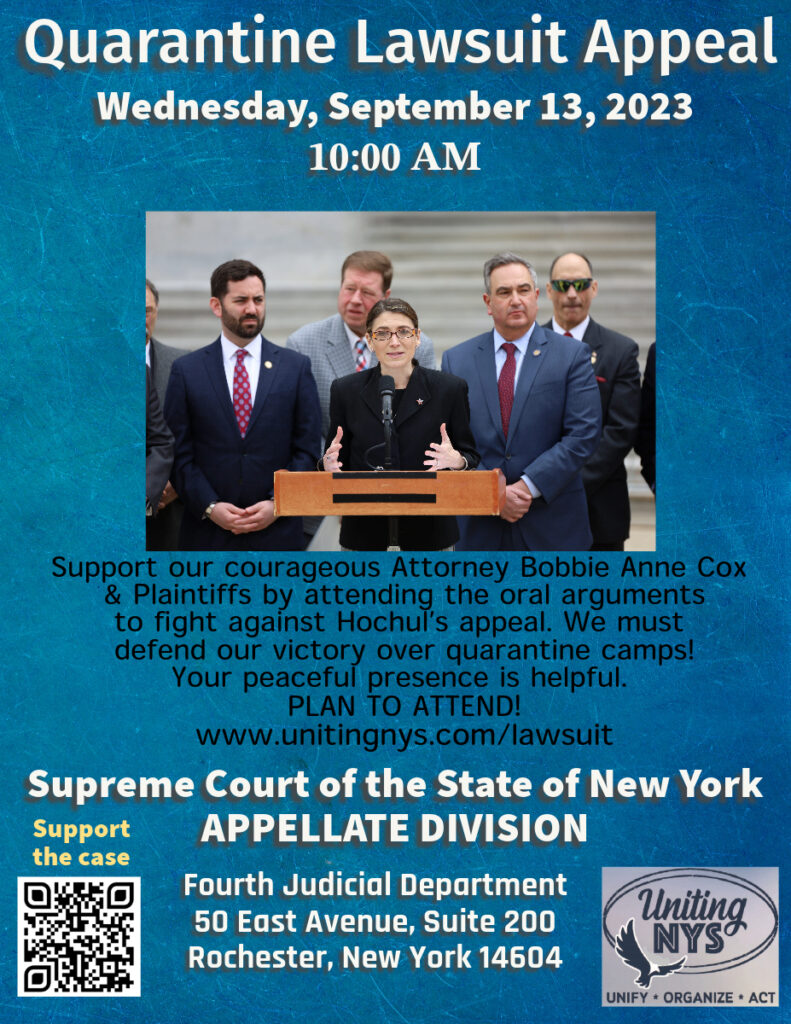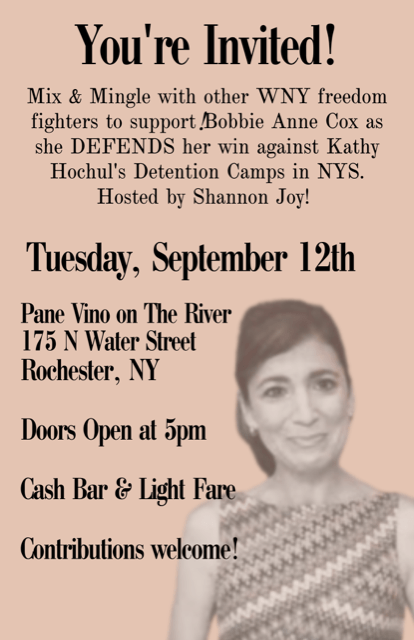 Below are flyers to download and print. Please share everywhere! 
Click here for: Quarantine Appeal Flyer printer friendly